Date:
8 November 2001 |
Season:
London Film Festival 2001
|
Tags:
London Film Festival
,
Peter Kubelka
,
What is Film?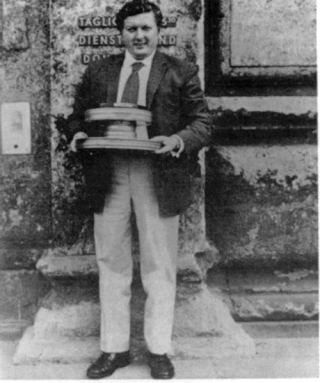 PETER KUBELKA: WHAT IS FILM?
8-14 November 2001
London National Film Theatre
"Peter Kubelka is the perfectionist of the film medium" (Stan Brakhage)
A series of four public lectures in which films from Lumière to the present day will be used to celebrate cinema as a cultural phenomenon, whilst defining film as an independent medium and distinguishing it from those arts that existed before it, and the new media (such as television and the internet) that have become dominant in recent years.
Peter Kubelka will demonstrate the unique and indispensable qualities of film through detailed analysis of those works that best represent the essence of the cinema. In this extraordinary series of events, he will expose the mechanics and grammar of film that are otherwise hidden from the public. After viewing the films, the audience will have an opportunity to look over his shoulder in a situation similar to that of seeing the filmmaker at the editing table. Using a projecting Steenbeck, Kubelka will analyse, letter by letter, the language that cinema speaks. He will argue that as each mode of communication induces its own world-view, the vital and autonomous experience of cinema cannot be transferred to other media without loss of content or the understanding of the artist's original intentions. Film is a tool that is able to create new thoughts and Peter Kubelka will bring forth the hardcore of cinema: those ideas and concepts that cannot be touched by any other art form.
"Kubelka's cinema is like a piece of crystal, or some other object of nature: it does not look like it was produced by man." (P. Adams Sitney)
Peter Kubelka is one of the most distinguished figures in the history of 20th century independent filmmaking. His films, made between 1955 and 1977, are an innovative demonstration of cinematic possibilities and now reside in the collections of many world-renowned museums. Moreover, his practice is not only limited to filmmaking: as an artist or theoretician he has also worked in architecture, literature, music, painting and cooking. During his time as co-director of the Austrian Film Museum in Vienna, which he founded in 1964, he has passionately dedicated himself to other artistic practices. His formation of the ensemble Spatium Musicum led to an intensive study of essential music, and his teaching on the topic of food preparation as an art form at the Frankfurt School of Fine Arts led to an extension of his title as Professor of Film to that of Film and Cooking. His design for an ideal cinema auditorium, The Invisible Cinema, has been realised in New York and Vienna. Over the past 40 years he has lectured at museums, universities and institutions throughout the world, and has been awarded the Austrian State Prize for his life's work.
(Mark Webber)
PETER KUBELKA: WHAT IS FILM?
1: THE FILMMAKERS VIEW: THE EVENT OF CINEMA
2: THE MATERIAL OF FILM: TOOL AND PERSONALITY
3: THE LANGUAGE OF FILM: METAPHORS BETWEEN SOUNDS AND IMAGES
4: THE REAL WORLD: A MYTH CREATED BY CINEMA
---