Date:
14 November 2001 |
Season:
London Film Festival 2001
|
Tags:
London Film Festival
,
Peter Kubelka
,
What is Film?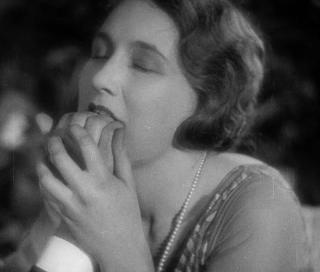 PETER KUBELKA: WHAT IS FILM? 4
Wednesday 14 November 2001, at 6:30pm
London National Film Theatre NFT3
THE REAL WORLD: A MYTH CREATED BY CINEMA
"Of the world we know only what art has taught us. In the last 100 years cinema has shaped a world, real for us, of which our ancestors could not have dreamed."
Featuring selections from the following works:
Marie Menken, Go, Go, Go!, USA, 1962-64, 11m
Robert Breer, Eyewash, USA, 1959, 3m
Michael Snow, See You Later / Au Revoir, Canada, 1990, 16m
Fernand Léger, Ballet Mecanique, France, 1923-24, excerpt
Frères Lumière, Demolition D'un Mur, France, 1896, 1m
Georges Kuchar, Hold Me While I'm Naked, USA, 1966, 15m
Georges Kuchar, Wild Night in El Reno, USA, 1977, 6m
Luis Buñuel & Salvador Dalí, L'age D'or, Spain, 1930, excerpt
The complete list of films in the repertory, and the themes covered, may be subject to spontaneous change during the course of the presentations.
---