Date:
8 November 2001 |
Season:
London Film Festival 2001
|
Tags:
London Film Festival
,
Peter Kubelka
,
What is Film?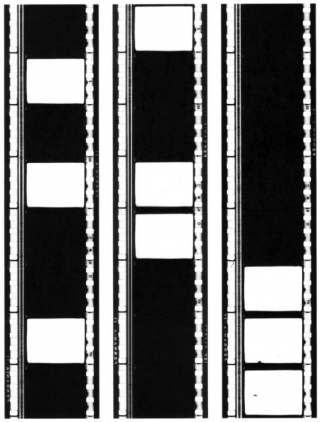 PETER KUBELKA: WHAT IS FILM? 1
Thursday 8 November 2001, at 6:35pm
London National Film Theatre NFT3
THE FILMMAKERS VIEW: THE EVENT OF CINEMA
"Every endeavour to be objective is personal. I begin my analysis of cinema with the analysis of my own work, which contained my position before I was able to put some of it into words."
Featuring the following works:
Peter Kubelka, Arnulf Rainer, Austria, 1960, 6m
Peter Kubelka, Schwechater, Austria, 1958, 1m
Peter Kubelka, Adebar, Austria, 1957, 1m
Étienne-Jules Marey, La Chronophotographie, France, 1882–1902, photographic slides
The complete list of films in the repertory, and the themes covered, may be subject to spontaneous change during the course of the presentations.
---