Date:
13 October 2012 |
Season:
London Film Festival 2012
|
Tags:
London Film Festival
,
Peter Kubelka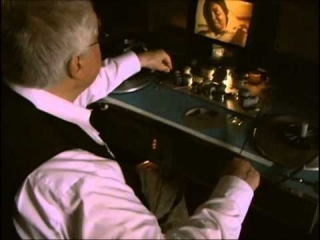 FRAGMENTS OF KUBELKA
Saturday 13 October 2012, at 1pm
London ICA Cinema 1
Martina Kudlácek, Fragments of Kubelka, Austria, 2012, 232 min
In this extended portrait, Peter Kubelka speaks at length about his life, work and interests, drawing on a vast range of knowledge and experience. Active as a filmmaker since the 1950s, Kubelka's acclaimed cinematic works are only one aspect of his dynamic personality. In his legendary public lectures, he holds forth on a variety of disciplines including film, music, archaeology and cooking. He has also played an important institutional role in establishing the Austrian Film Museum, and as co-founder of Anthology Film Archives, for whom he designed an ideal viewing theatre known as the Invisible Cinema. Martina Kudlácek (known for previous documentaries on Maya Deren and Marie Menken) immersed herself in Kubelka's world for several years, researching historical footage, recording lectures, and perhaps most importantly, filming him at home surrounded by his eclectic collection of anthropological objects. In these precious sequences, Fragments of Kubelka provides extraordinary insight in conveying his philosophy on life and art.
PROGRAMME NOTES
---