Date:
10 October 2012 |
Season:
London Film Festival 2012
|
Tags:
London Film Festival
,
Peter Kubelka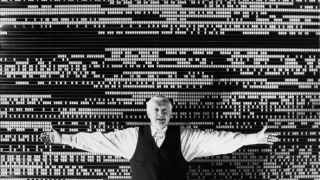 MONUMENT FILM INSTALLATION
Wednesday 10 – Sunday 21 October 2012
London BFI Southbank Atrium
Peter Kubelka, Monument Film, Austria, 2012, film installation
Kubelka first presented film as a three dimensional sculptural object in 1958. As an integral part of his new work Monument Film, the celluloid filmstrips of Arnulf Rainer (1960) and Antiphon (2012) will be exhibited on the walls of the Atrium at BFI Southbank, making manifest the relationship between space, time, and the physical material which runs through the projector.
Admission Free. Open from 12pm to 9pm daily.
---