Date:
28 October 2006 |
Season:
London Film Festival 2006
|
Tags:
London Film Festival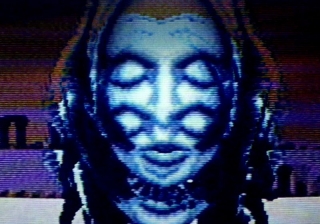 THE TIMES BFI 50th LONDON FILM FESTIVAL
Saturday 28 – Monday 30 October 2006
London National Film Theatre
The Times BFI London Film Festival presents its fourth annual Experimenta Avant-Garde Weekend, featuring a concentrated, international programme of artists' film and video. This is a unique opportunity to survey some of the most original and vital work by international artists, presenting a diversity of observations, personal statements and technical innovation. We anticipate that many film-makers will be in attendance to introduce and discuss their work.
In this anniversary year, we will celebrate the work of Jack Smith and special guest Kenneth Anger, both influential pioneers distinguished for their creative vision and lack of compromise. Four curated programmes of recent film and videos present the most innovative international work. Taking 'old media' outside the architecture of the cinema, Luis Recoder and Sandra Gibson will perform a live multi-projection work at the ICA to close the weekend on Monday evening.
Other festival highlights include folk art films made by Phil Chambliss in the Arkansas outback, plus screenings of recently restored prints of Alejandro Jodorowsky's Holy Mountain and Vittorio de Seta's glorious documentary shorts.
---