Date:
11 September 2002 |
Season:
LUX Salon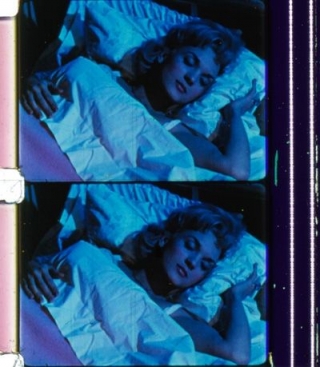 LUX SALON: NEW GERMAN CINEMA with Thomas Draschan
Wednesday 11 September 2002, at 7:30pm
London LUX
German Filmmaker Thomas Draschan presents a special programme of new experimental cinema from Germany including work by Draschan, Ulrich Wiesner, Thomas Feldmann, Kerstin Cmelka, Goh Harada and Nino Pezzella.
Thomas Draschan was a student of Peter Kubelka at the Stadelschule in Frankfurt and co-curated the programme 'In Kubelka's Shadow' at the 2001 London Film Festival, which included earlier works by several of the filmmakers that are featured tonight. He works independently to organise the Frankfurt Filmschau, and the Independent Film Show in Naples.
Thomas Draschan, Yes Oui Ja, 2003, 16mm, colour, sound, 4 min
Ulrich Wiesner, Afrika Bonus, 1982, 16mm, colour, sound, 3 min
Ulrich Wiesner, Deutschland Lacht (Germany Laughs), 1982, 16mm, colour, sound, 3 min
Thomas Feldmann, 2 Chinesische Zeichen (2 Chinese Signs), 1982, 16mm, colour, sound, 2 x 2 min
Goh Harada, Blaufilm, 1999-2000, 16mm, colour, silent, 10 min
Nino Pezzella, Zum Briefkasten, 1989-2002, 16mm, colour, sound, 17 min

---