Date:
15 January 2003 |
Season:
LUX Salon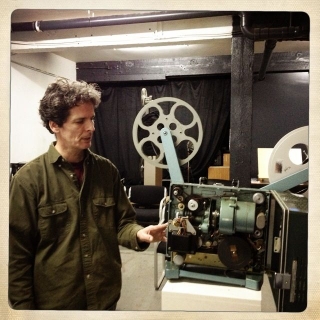 LUX SALON: ALEX MACKENZIE
Wednesday 15 January 2003, at 7:30pm
London LUX
Alex MacKenzie works as a media curator, filmmaker and performer in the film and video fields. His works are simultaneously accessible and abstract, working from a model of both expanded cinema and performance with the serendipity of the hand-processed and degraded image integral to the work. Alex is the primary programmer and coordinator of The Blinding Light!! Cinema, an alternative and underground screening and performance space devoted to presenting cutting edge, underground, and obscure film and video six nights a week in Vancouver, Canada. He is also the Festival Director for the Vancouver Underground Film Festival. This is his first European tour.
"I am currently interested in reconfiguring, repositioning and recontextualizing outmoded and ephemeral film materials and media devices in order to examine them beyond their original intention and as a formal attempt to dehistorify and reinvent meaning." —Alex MacKenzie
Alex MacKenzie, This Fleeting, 2003, video (originally 16mm), 45 min
Alex MacKenzie, MEDI(CINE), 2003, expanded cinema performance, 16mm, 20 min

PROGRAMME NOTES
---