Date:
8 October 2003 |
Season:
LUX Salon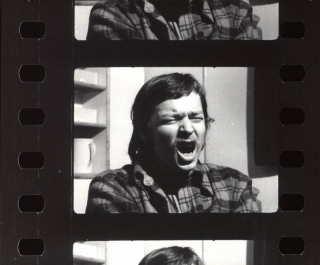 LUX SALON: WOJCIECH BRUSZEWSKI: FILM / VIDEO / PHENOMENA
Wednesday 8 October 2003, at 7:30pm
London LUX
As a founder member of the Lodz Film Academy's radical Workshop of Film Form in the early 70s, Wojciech Bruszewski's multimedia experiments included YYAA, a 3-minute long primal scream in which changes in light exposure modulate the soundtrack. Other films, like Tea-Spoon and Match-Box, also challenged the viewer by manipulating expectations of synchronous sound and image, and his early video work examines the immediate relationship between camera, monitor and viewer made possible by instant playback or live feed technology. At the LUX Salon, Bruszewski will offer a selection of works by himself and his students, from his earliest days to the present. The final programme contents to be decided by the audience on the night.
Presented in association with Lumen and Evolution 03, Leeds.
---