Date:
23 October 2010 |
Season:
London Film Festival 2010
|
Tags:
London Film Festival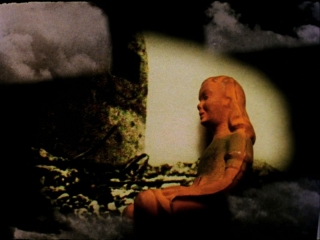 THE BFI 54TH LONDON FILM FESTIVAL
23—24 October 2010
London BFI Southbank
The EXPERIMENTA WEEKEND is a rare opportunity to experience artist's film and video within the concentrated space of the cinema. This annual survey brings together works that acknowledge a tradition of avant-garde filmmaking while taking us forward into the expanded field of contemporary moving image.
Victor Alimpiev, Thom Andersen, Martin Arnold, Daniel Barrow, Neil Beloufa, Duncan Campbell, Thomas Comerford, Nathaniel Dorsky, Erin Espelie, David Gatten, Janie Geiser, Inger Lise Hansen, Lawrence Jordan, Richard Kerr, Lewis Klahr, Alexi Manis, Rebecca Meyers, Miranda Pennell, Samantha Rebello, Emily Richardson, Ben Rivers & Paul Harnden, John Smith, Phil Solomon, Peter Tscherkassky, Timoleon Wilkins.
Eight curated programmes demonstrate the breadth and diversity of short-form practice and include works by Nathaniel Dorsky, Miranda Pennell, Ben Rivers, Peter Tscherkassky. Featured artist Lewis Klahr will introduce his evocative cut-out animations and Daniel Barrow performs live. Two installations by Emily Richardson and Martin Arnold, each memorialising very different cinematic institutions, will be shown continuously for one day each. An additional event at the Natural History Museum explores the legacy of Darwin and the Galapagos through a new film by David Gatten.
The EXPERIMENTA WEEKEND is curated by Mark Webber, with assistance from Melissa Gronlund.
Due to the popularity of the Experimenta Weekend over the past few years, we are introducing repeat screenings. Rather perversely, some of these additional screenings will take place before the weekend. Outside the weekend programme, the Festival's Experimenta strand also includes features by John Akomfrah, James Benning, John Gianvito, Li Hongqui, Sharon Lockhart, and Ben Russell.
---