Date:
29 October 2005 |
Season:
London Film Festival 2005
|
Tags:
London Film Festival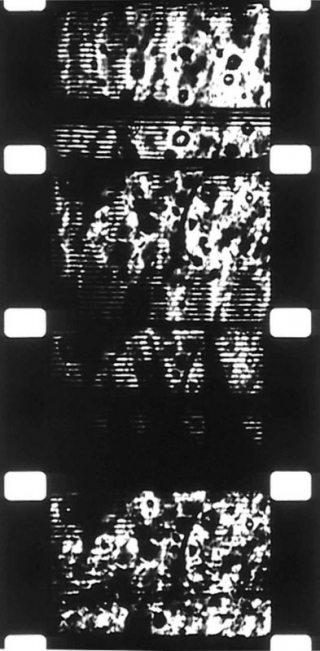 THE TIMES BFI 49th LONDON FILM FESTIVAL
Saturday 29 – Sunday 30 October 2005
London National Film Theatre
The Times BFI London Film Festival will again present its Experimenta Avant-Garde Weekend, featuring a concentrated, international programme of artists' film and video. It is a unique opportunity to survey some of the most original and vital works made around the world in recent years, and our only annual chance to do so on such a scale in England.
This year's 'avant-garde weekend' takes place on 29-30th October. From digital innovation to hand-crafted film-making, the five thematic compilations feature both established and emerging international artists, and incorporate animation, appropriation, abstract, personal, performance and political works. All the mixed programmes, plus selected features and the visionary documentaries of Vladimir Tyulkin, will be shown over two days, and we anticipate that several of the film-makers will be present.
Outside of the weekend, the festival also features screenings of 13 Lakes and Ten Skies by James Benning, William Greaves' Symbiopsychetaxiplasm Take One and its recent sequel Take 2 1/2, and two programmes of archival restorations from Anthology Film Archives and Academy Film Archive, presented in association with LUX.
---