Date:
30 October 2005 |
Season:
London Film Festival 2005
|
Tags:
London Film Festival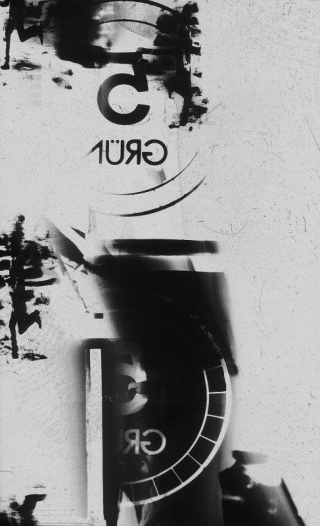 THE HEART OF THE MATTER
Sunday 30 October 2005, at 9pm
London National Film Theatre NFT3
Karen Mirza & Brad Butler, The Space Between, UK, 2005, 12 min
Time and space shattered into shards of light. Footage shot in India and thoroughly reworked in the optical printer into a rigorous, flickering duality.
Peter Tscherkassky, Instructions for a Light and Sound Machine, Austria, 2005, 17 min
Torment on the editing table: a Hollywood western persecuted by the brutal mechanics of the cinematic. A ruthless duel between character and conduit, played out to the death.
Daïchi Saïto, Chasmic Dance, Canada, 2004, 6 min
An expression of primal rhythmic energy that synthesises high-contrast film stock with exaggerated video raster lines.
Fred Worden, Blue Pole(s), USA, 2005, 20 min
Worden finds a digital outlet for the research into visual phenomena pursued in his films, creating one of the most startling abstract works of recent years. Video signal as constellation of light, piercing a cosmos of noetic possibilities. Its soundtrack is the equally mesmerising 'London Fix' by Tom Hamilton, an electronic composition based on the fluctuating price of gold. This strange brew is visual voodoo of the highest order.
Michael Robinson, You Don't Bring Me Flowers, USA, 2005, 8 min
Powerful ecological omen composed of centrefold landscapes from National Geographic magazine. The seam down the centre of the images suggests the fractures caused by our reckless treatment of the planet.
Trish van Huesen, Fugue, USA, 2004, 7 min
'Inspired by musical and psychological definitions, Fugue examines the dark flight from identity and environment. Hand processing and the juxtaposition of positive and negative footage depict the journey of a woman as she shifts between being black or white widow or bride.' (TvH)
PROGRAMME NOTES
---