Date:
9 January 2013 |
Season:
Anthology Film Archives
,
Jonas Mekas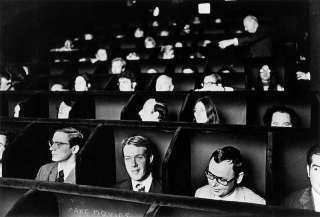 ANTHOLOGY FILM ARCHIVES AND ESSENTIAL CINEMA
9—28 January 2013
London BFI Southbank NFT2
Anthology Film Archives was established in 1969 as the first museum devoted to film as an art form. The organisation had its roots in other initiatives also founded by Jonas Mekas, including the Film-Makers' Cooperative and Showcase, and the New American Cinema Group, whose rousing manifesto began: 'The official cinema all over the world is running out of breath. It is morally corrupt, aesthetically obsolete, thematically superficial, temperamentally boring.'
At the heart of Anthology's mission was the creation of a repertory that would define the art of cinema. The uncompromising 'Essential Cinema' collection was chosen by a committee that included Stan Brakhage, James Broughton, Ken Kelman, Peter Kubelka, Jonas Mekas and P. Adams Sitney. It incorporates features by Chaplin, Eisenstein and Renoir alongside avant-garde classics by Deren, Frampton and Warhol.
Like any canon, it had its detractors, but the frequent criticism that it only contained works made up to the early 1970s could not be helped – following the death of primary sponsor Jerome Hill, Anthology was unable to maintain its acquisition programme. Despite this, the Essential Cinema remains an extraordinary gathering of the some of the greatest works of cinema history, and nowadays only represents a small portion of the Archive's rare and unique holdings.
At Anthology's first home, in a wing of the New York Public Theatre, an extraordinary projection space was built to exhibit the film collection. Designed by Peter Kubelka and known as the 'Invisible Cinema', its unique seating arrangement restricted the audience's vision to the screen, which was in turn the only source of illumination in the room. In 1974, Anthology relocated to a Fluxus Cooperative building designed by George Maciunas, but its long-term base since the 1980s has been the Second Avenue Courthouse where it maintains daily programmes in two cinemas, a gallery, and its unparalleled reference library.
To complement the Jonas Mekas season, these four screenings present works by his contemporaries with a special emphasis on titles in the Essential Cinema collection. The selection also foregrounds the important restoration projects by Anthology and other archives, which preserve films for future generations and enable us to view the very best available prints.
---