Date:
28 January 2013 |
Season:
Anthology Film Archives
,
Jonas Mekas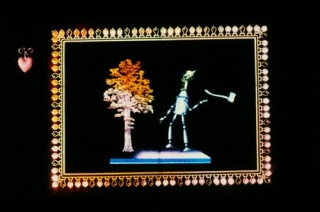 ANTHOLOGY FILM ARCHIVES AND ESSENTIAL CINEMA PROGRAMME 4
Monday 28 January 2013, at 8:30pm
London BFI Southbank NFT2
Surrealism and the poetic sensibility were amongst the defining traits of the post-war avant-garde. In 1947, the teenage Kenneth Anger drew inspiration from Jean Cocteau to make Fireworks, a bold, astounding, homoerotic vision. Pull My Daisy was narrated by Jack Kerouac and includes Allen Ginsberg, Alice Neel and Delphine Seyrig among its illustrious cast. The programme concludes with fragments from Harry Smith's abandoned Wizard of Oz project.
Willard Maas, Geography of the Body, 1943, 7 min
Douglas Crockwell, Glen Falls Sequence, 1937-46, 8 min
Kenneth Anger, Fireworks, 1947, 20 min
Ed Emshwiller, Thanatopsis, 1962, 5 min
Robert Frank & Alfred Leslie, Pull My Daisy, 1959, 28 min
Harry Smith, Oz: The Tin Woodman's Dream, 1967, 15 min
---