Date:
23 January 2013 |
Season:
Anthology Film Archives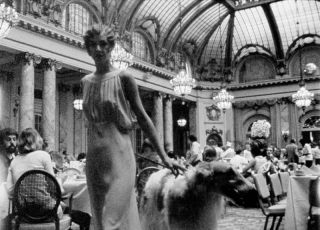 ESSENTIAL EXPERIMENTS: WARREN SONBERT
Wednesday 23 January 2013, at 8:40pm
London BFI Southbank NFT2
To coincide with BFI's Jonas Mekas and Anthology Film Archives seasons, these two works by Warren Sonbert demonstrate an entirely different approach to lyrical cinema. Having emerged in New York's bohemian scene, with connections to the Warhol Factory and the coterie of filmmakers around Gregory Markopoulos, Sonbert travelled extensively to film Carriage Trade, his epic montage of people and places. In the more exuberant Friendly Witness, lush imagery is animated by sixties pop and opera.
Warren Sonbert, Carriage Trade, 1972, 61 min
Warren Sonbert, Friendly Witness, 1989, 22 min
Programmed and introduced by independent curator Mark Webber.
---