Date:
19 May 2006 |
Season:
Wilhelm Hein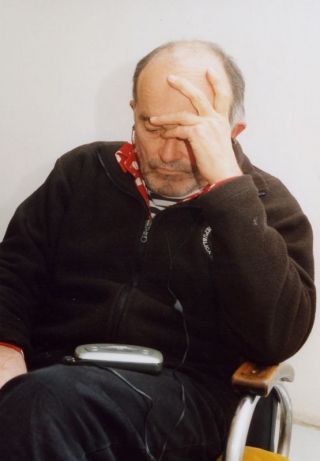 WILHELM HEIN: PERFEKT!
19—20 May 2006
London The Horse Hospital and Goethe Institute
Undeniably one of the major figures of European personal filmmaking, Wilhelm Hein makes a rare visit to London to present three programmes at the Goethe Institute and Horse Hospital.
Wilhelm Hein began filmmaking (together with Birgit Hein) in the late 1960s, creating highly original collages such as Rohfilm (1968). In these rough, visual attacks, the film material affirms its presence on the screen rather than acting simply as a transparent carrier for photographic images. This style of Materialist filmmaking developed in parallel at the London Filmmakers' Cooperative, leading to early links between the avant-garde in Germany and the UK.
W+B Hein were also innovators in the fields of multi-screen projection and live film performances, with works including Doppelprojektion (1971) and Superman and Wonderwoman (1980-84). Tireless promoters of work by others, they organised XSCREEN in Cologne (1968-71) to present regular programming, made documentaries for WDR television, and were largely responsible for establishing a presence for avant-garde cinema in European art museums and surveys (such as Documenta) in the 1970s.
Despite this activity and recognition, Wilhelm Hein has resisted becoming part of the establishment. He remains committed to the vitality of the underground and prefers punk clubs to professorships. A survivor with a restless energy, Hein is one of the last true radicals of his generation, continuing with a subversive practice dedicated to the freedom of expression.
Curated by Mark Webber for Goethe-Institut London.
---