Date:
10 April 2016 |
Season:
Shoot Shoot Shoot 2016
|
Tags:
Shoot Shoot Shoot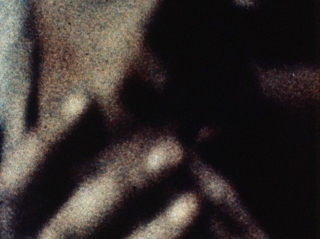 SHOOT SHOOT SHOOT
Sunday 10 April 2016, at 3pm
St. Ives Porthmeor Studios
An afternoon of screenings celebrating the first decade of the London Film-Makers' Co-operative (1966–76), the predecessor of LUX. The LFMC was founded in October 1966 as a non-commercial distributor of avant-garde cinema. In contrast to similar groups that emerged around the world, it grew to incorporate a distribution service, cinema space and film laboratory. Within this unique facility, filmmakers were able to control every aspect of the creative process. Many explored the material aspects of celluloid, whilst others experimented with multiple projection and performance-based 'expanded cinema'. Despite the physical hardship of its survival, this artist-led organisation asserted the significance of British work internationally, and anticipated today's vibrant culture of artists' moving image. The early history of the LFMC will be documented in a display of films and ephemera in the Archive Gallery at Tate Britain (25 April to 17 July 2016), and a book will be published by LUX this autumn.
3pm
Guy Sherwin, At The Academy, 1974, 5 min
Marilyn Halford, Footsteps, 1974, 6 min
Peter Gidal, Key, 1968, 10 min
Annabel Nicolson, Slides, 1970, 12 min (18fps)
Malcolm Le Grice, Berlin Horse, 1970, 8 min
Lis Rhodes, Dresden Dynamo, 1974, 5 min
Chris Garratt, Romantic Italy, 1975, 8 min
John Smith, Associations, 1975, 7 min
5pm
William Raban & Chris Welsby, River Yar, 1971–72, 35 min (double screen projection)
Curated and presented by Mark Webber.
---