Date:
13 June 2003 |
Season:
California Sound/California Image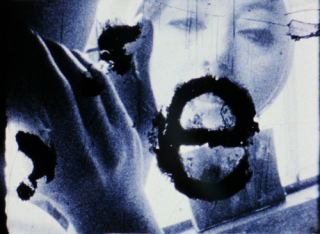 CALIFORNIA SOUND/CALIFORNIA IMAGE
13—19 June 2003
London Barbican Screen
From Hollywood to San Francisco: The West Coast and the Avant-Garde
A trip through 70 years of artists' filmmaking in, on and around the American West Coast, featuring expressionist experiments, pioneering psychodrama, freewheeling Beat Culture and the psychedelic explosion. The post-war avant-garde began in Los Angeles with the revolutionary trance films of Kenneth Anger, Maya Deren and Gregory Markopoulos, but San Francisco soon established itself as a major centre in the 1960s when Bruce Baillie, Chick Strand and Bruce Conner founded Canyon Cinema, organising screenings and distribution. This unique season includes rare works by these filmmakers, and many others including Jordan Belson, Ernie Gehr, George Kuchar and Gunvor Nelson, plus Andy Warhol's scenario based on the real-life arrest for shoplifting of Ecstasy starlet Hedy Lamarr.
CALIFORNIA SOUND/CALIFORNIA IMAGE is curated by Mark Webber for Barbican Screen and LUX.
---