Date:
15 October 1999 |
Season:
Leeds Film Festival 1999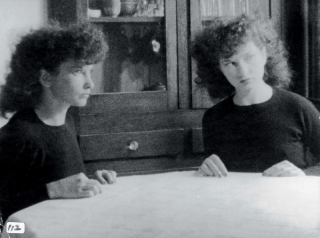 AMERICAN UNDERGROUND PRIMER
Leeds International Film Festival
15 & 16 October 1999
The "American Underground Primer" is intended as a short introduction to the beauty and wonder of American experimental films. The wide-ranging "underground" classification covers many diverse styles including abstract, non-objective, structural, flicker, beat, poetic, personal, animated, diary and low budget films.
Avant-garde film production entered a golden age in 1943 with Maya Deren's pioneering trance film Meshes Of The Afternoon, and this period of intense production ran through to the mid-1970s when structuralism became the predominant form. During this time numerous advances were made in the theories and techniques of personal filmmaking. These works have proved highly influential to feature film directors from Martin Scorsese through to Harmony Korine, and their inventiveness has informed the methods used in advertisements and pop videos.
With the explosion of "underground" film in the 1960s, the ability to make movies was extended to everyone and during this free thinking period many classics of the genre were made. It should be noted that though these little movies were produced with small or non-existent budgets they are still wildly innovative, entertaining and are eminently watchable by everyone, and should not be restricted to film buffs, students or weirdos.
The American Underground Primer programmes are curated by Mark Webber.
---