Date:
24 January 2013 |
Season:
Jonas Mekas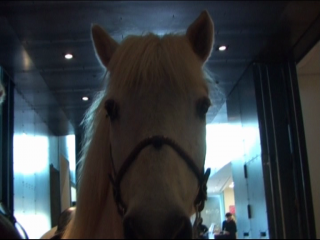 SLEEPLESS NIGHTS STORIES
Thursday 24 January 2013, at 6:10pm
London BFI Southbank NFT2
Mekas' opening confession that he suffers from insomnia will come as no surprise to anyone aware of his singular contribution to cinema. Eating, drinking, singing and dancing with friends, the tireless octogenarian is full of life and wonder, casually weaving together contemporary folk tales collected during travels across the globe. Treating significant and inconsequential moments with equal import, this modern day saga presents the first episodes from a proposed '1001 Nights' project.
Jonas Mekas, Sleepless Nights Stories, USA, 2011, 114 min
with Marina Abramovic, Louis Garrel, Harmony Korine, Patti Smith
Also screening Saturday 26 January at 8:40pm.
---