Date:
27 September 2011 |
Season:
Plenty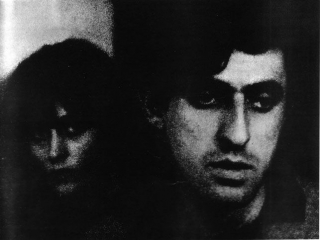 PLENTY 11: ECHOES OF SILENCE
Tuesday 27 September 2011, at 7pm
London E:vent Gallery
The screening series PLENTY proposes a new way of looking at artists' films by showing only a single work, regardless of its duration. Each film is given the freedom to unfold on its own terms, and the viewer is given the time and space to consider it.
ECHOES OF SILENCE
Peter Emanuel Goldman, USA, 1965, b/w, sound, 75 min
Echoes of Silence chronicles days of angst and languor for three young drifters amid the streets and tenements of Greenwich Village. There is a darkness. Desperate moments, futile liaisons, and the solitude of the big city are conjured in this grainy elegy to existential longing.
"Peter Goldman is the most exciting new filmmaker in recent years. Echoes of Silence, his first film, is a stunning piece of work." (Susan Sontag)
With his early films, Peter Emanuel Goldman (born 1939) was acclaimed as an independent talent who bridged the gap between the American underground and French New Wave. He recently revisited this period of his life in the novel "Echoes on a Crying Floor".
PLENTY, a free monthly screening series selected by Mark Webber, forms part of the "Brief Habits" programme curated by Shama Khanna.
NB: This screening was cancelled due to the sudden unavailabity of the film print.
---