Date:
12 April 2011 |
Season:
Plenty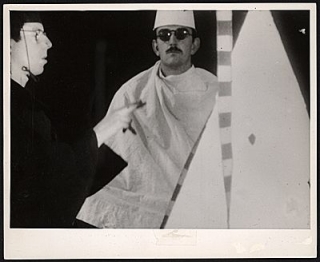 PLENTY 6: PLASTIC HAIRCUT
Tuesday 12 April 2011, at 7pm
London E:vent Gallery
The screening series PLENTY proposes a new way of looking at artists' films by showing only a single work, regardless of its duration. Each film is given the freedom to unfold on its own terms, and the viewer is given the time and space to consider it.
PLASTIC HAIRCUT
Robert Nelson, USA, 1963, 16mm, b/w, sound, 15 min
Two actors perform absurd actions in sets composed of geometric shapes. Two experts try to explain what it all means. Goofing off in positive/negative space, Robert Nelson and collaborators William T. Wiley, Ron Hudson, R.G. Davis and Steve Reich construct a spirited work that invokes Alfred Jarry, Dada and improvised theatre.
"None of us knew anything about making movies, but we all knew about art (namely that it had something to do with having a good time)." (Robert Nelson)
Robert Nelson (born 1930) was a key figure of the post-war independent film scene and one of the founders of Canyon Cinema. His belief that filmmaking should be primarily a fun activity created some of the most entertaining and infectious works of the American underground.
PLENTY, a free monthly screening series selected by Mark Webber, forms part of the "Brief Habits" programme curated by Shama Khanna.
---