Date:
8 February 2011 |
Season:
Plenty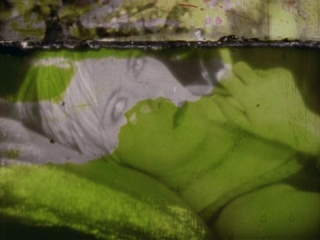 PLENTY 4: BARBARA'S BLINDNESS
Tuesday 8 February 2011, at 7pm
London E:vent Gallery
The screening series PLENTY proposes a new way of looking at artists' films by showing only a single work, regardless of its duration. Each film is given the freedom to unfold on its own terms, and the viewer is given the time and space to consider it.
BARBARA'S BLINDNESS
Joyce Wieland & Betty Ferguson, Canada, 1965, 16mm, b/w, sound, 17 min
Constructed from found and stock footage, Barbara's Blindness is a meditation on vision and adversity, drawing humour and pathos from a moralising educational film. "We started out with a dull film about a little blind girl named Mary and ended up with something that made us get crazy."
Joyce Wieland (1931-88) was a pioneer of patriotic and feminist Canadian art. Though primarily known as a filmmaker, she was also a distinguished painter and mixed media artist. Wieland's lifelong friend Betty Ferguson (born 1933) went on to make three found footage films of her own in the 1970s.
PLENTY, a free monthly screening series selected by Mark Webber, forms part of the "Brief Habits" programme curated by Shama Khanna.
---