Date:
25 October 2010 |
Season:
London Film Festival 2010
|
Tags:
London Film Festival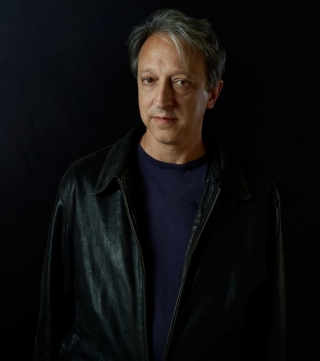 LEWIS KLAHR WORKSHOP: NARRATIVE COLLAGE
Monday 25 October 2010, from 10am to 5pm
London BFI Learning Space & Studio
Drawing on his considerable experience as an artist, Lewis Klahr will lead a masterclass on how characters, stories and atmospheres can be developed with minimal resources. Following a participatory collage exercise using copies of the day's newspapers, Klahr will illustrate his creative process through a detailed analysis of his film Pony Glass (1998), a coming of age drama in which Superman's pal Jimmy Olsen undergoes a sexual identity crisis of epic proportions. The day will culminate in an exclusive preview of brand new works. Declared 'the reigning proponent of cut and paste' by critic J. Hoberman, Lewis Klahr has shown his films and digital at most major festivals and in three Whitney Biennials. He teaches directing and screenwriting at CalArts, has created effects and sequences for commercials and TV, and co-rewrote The Mothman Prophesies (2002). The workshop is a unique opportunity to explore collage, animation processes and narrative construction with a leading practitioner.
Workshop Fee: £25. Prior experience of filmmaking is not required. Limited to 25 participants. Please book early to avoid disappointment.
The workshop will take place at BFI Southbank, in the Learning Space and Studio. Please note that an incorrect date for the workshop has been listed in the Festival brochure.
Lewis Klahr will present his Prolix Satori series of recent videos on Sunday 24 October.
---