Date:
26 October 2008 |
Season:
London Film Festival 2008
|
Tags:
London Film Festival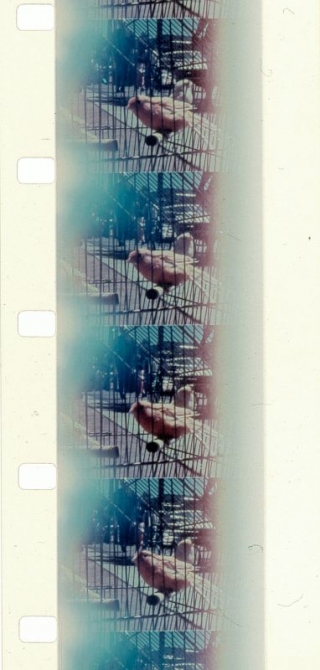 NATHANIEL DORSKY
Sunday 26 October 2008, at 2pm
London BFI Southbank NFT3
In his search for a 'polyvalent' mode of filmmaking, Nathaniel Dorsky has developed a filmic language which is intrinsic and unique to the medium, and expressive of human emotion. Seeking wonder not only in nature but in the everyday interaction between people in the metropolitan environment, Dorsky observes the world around him. Free of narrative or theme, his films transcend daily reality and open a space for introspective thought. 'Delicately shifting the weight and solidity of the images', a deeper sense of being is manifest in the interplay between film grain and natural light. Dorsky returns to London to introduce two brand new films and Triste, the work that first intimated his sublime and distinctive 'devotional cinema'. These lyric films are humble offerings which unassumingly blossom on the screen, illuminating a path for vision.
Nathaniel Dorsky, Winter, USA, 2007, 19 min
'San Francisco's winter is a season unto itself. Fleeting, rain-soaked, verdant, a brief period of shadows and renewal.' (Nathaniel Dorsky)
Nathaniel Dorsky, Sarabande, USA, 2008, 15 min
'Dark and stately is the warm, graceful tenderness of the sarabande.' (Nathaniel Dorsky)
Nathaniel Dorsky, Triste, USA, 1978-96, 19 min
'The 'sadness' referred to in the title is more the struggle of the film itself to become a film as such, rather than some pervasive mood.' (Nathaniel Dorsky)
PROGRAMME NOTES
---