Date:
13 November 2007 |
Season:
The Wire 25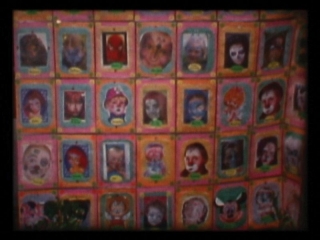 THE ROAD TO WHO KNOWS WHERE
London Roxy Bar and Screen
Tuesday 13 November 2007, at 8pm
Two fragmented and dysfunctional road movies imagined as a series of episodic vignettes or misty memories. Jessie Stead's Foggy Mountains Breakdown More Than Non-Foggy Mountains, a cryptic album of weird and wonderful versions of Flatt & Scrugg's bluegrass standard won first prize at the Ann Arbor Film Festival. The Secret Apocalyptic Love Diaries of Enid Baxter Blader is a windswept folk-poem shot on a homemade video camera. Both cast a discreet nod of recognition to Harry Smith's Anthology of American Folk Music.
Enid Baxter Blader, Secret Apocalyptic Love Diaries, USA, 2006-07, 12 min
Jesse Stead, Foggy Mountains Breakdown More Than Non-Foggy Mountains, USA, 2006, 59 min
PROGRAMME NOTES
---