Date:
29 October 2007 |
Season:
London Film Festival 2007
|
Tags:
London Film Festival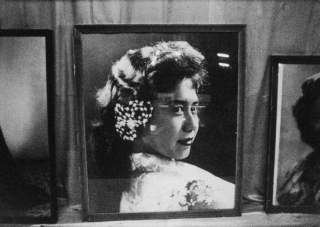 PETER HUTTON IN THE ELEMENTS
Monday 29 October 2007, at 7:00pm
London Tate Modern
Films by Peter Hutton appear more closely related to landscape painting and still photography than contemporary cinema. In their stately portrayal of urban and rural locations, they afford the viewer a rarefied and highly-focused mode of looking, a stillness seemingly at odds with everyday life. Over shots of extended duration, the world reveals itself before the camera, which often records only subtle changes of light and atmospheric conditions.
Peter Hutton began making films in 1970 and has work in the collections of the Whitney Museum, Centre Georges Pompidou, George Eastman House and the Austrian Film Museum. A former merchant seaman, he has been a professor of film at Bard College in the Hudson River Valley since 1985. His most recent film, At Sea, will screen in the London Film Festival on Sunday 28 October.
For this screening at Tate Modern, Peter Hutton will introduce works, made on land and sea, which relate to the elements of earth, air, fire and water.
Peter Hutton, New York Portrait: Chapter 2, 1980-81, 16mm
Peter Hutton, Boston Fire, 1979, 8 min
Peter Hutton, Images of Asian Music (A Diary from Life 1973-74), 1973-74, 29 min
Peter Hutton, Landscape (for Manon), 1986-87, 19 min
Peter Hutton, In Titan's Goblet, 1991, 10 min
Curated by Mark Webber. Presented in association with The Times BFI 51st London Film Festival.
PROGRAMME NOTES
---