Date:
28 October 2007 |
Season:
London Film Festival 2007
|
Tags:
London Film Festival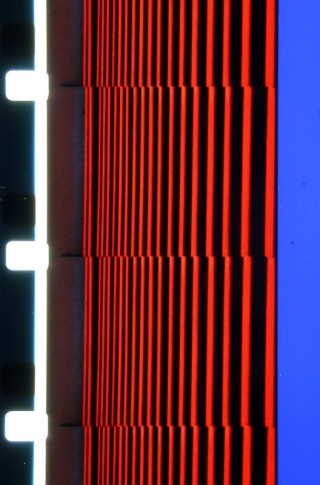 THE PERCIPIENT IMAGE
Sunday 28 October 2007, at 4pm
London BFI Southbank NFT3
Charlotte Pryce, Discoveries on the Forest Floor 1-3, USA, 2007, 4 min
'Three miniature, illuminated, hagiographic studies of plants observed and imagined, hand-processed and optically printed.' (Charlotte Pryce)
Allen D. Glass II, The Sky Walks Me Home, USA-China, 2005, 24 min
A journey through China, visiting northern provinces, Inner Mongolia, Tibet and Beijing. The filmmaker travelled alone, photographing the landscape and inhabitants of this extraordinary region with a keen and compassionate eye.
Timoleon Wilkins, The Crossing, USA, 2007, 6 min
Crowns of light and subtle gradations of colour are refracted through extreme close-ups of natural phenomena. Moments of sentience, an elevation of consciousness.
Minyong Jang, The Breath, Korea, 2007, 10 min
'A respiratory exchange between me and a bamboo forest.' (Minyong Jang)
Robert Beavers, Pitcher of Colored Light, USA, 2007, 24 min
Following the completion of his 17-film cycle 'My Hand Outstretched', Beavers travelled to New England to photograph the solitude of his mother's house. Employing a more intimate approach to filming, he created this tender portrait which contrasts a dark interior with the vibrancy of an abundant garden. As seasons pass, the camera searches through shadows, conveying the slowed pace of life in old age.
PROGRAMME NOTES
---