Date:
27 October 2007 |
Season:
London Film Festival 2007
|
Tags:
London Film Festival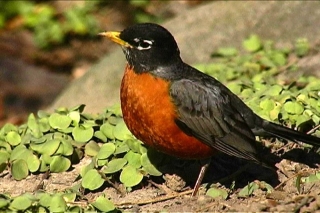 THE 'I' AND THE 'WE'
Saturday 27 October 2007, at 2pm
London BFI Southbank NFT3
Su Friedrich, Seeing Red, USA, 2005, 27 min
A video confessional in which the artist expresses her frustration with the onset of middle age, frankly declaring personal anxieties. Interspersed with observational vignettes edited to Bach's Goldberg Variations (played by Glenn Gould), Seeing Red is ultimately less an admission of crisis than a roar of defiance.
Elodie Pong, Je Suis Une Bombe, Switzerland, 2006, 7 min
Unprecedented and absolute: The image of a young woman 'simultaneously strong and vulnerable, a potential powder keg.'
Jay Rosenblatt, I Just Wanted to Be Somebody, USA, 2006, 10 min
American pop singer Anita Bryant, the face of Florida orange juice, led a political crusade against the 'evil forces' of homosexuality in the 1970s. Local success was short lived, and a national boycott of Florida oranges was the first sign of her loss of public approval.
Steve Reinke, Regarding the Pain of Susan Sontag (Notes on Camp), Canada, 2006, 4 min
A journey from schoolyard to graveyard, with author Susan Sontag as philosophical guide.
Mara Mattuschka & Chris Haring, Part Time Heroes, Austria, 2007, 33 min
Mattuschka's second adaptation of a piece by Vienna's ingenious Liquid Loft (following Legal Errorist in 2004) exposes a trio of fractured characters. In the lonely hearts hotel of an unfamiliar zone, the amorphous heroes erratically construct and reveal their unconventional personas
PROGRAMME NOTES
---