Date:
3 November 2005 |
Season:
Owen Land
|
Tags:
George Landow
,
Reverence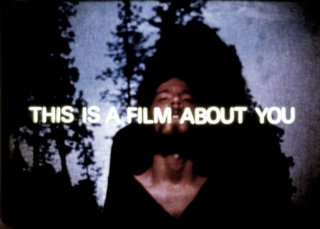 REVERENCE: THE FILMS OF OWEN LAND (FORMERLY KNOWN AS GEORGE LANDOW)
3—27 November 2005
New York Whitney Museum

"Reverence" is the first international retrospective of the work of Owen Land, one of the seminal figures, under his former name of George Landow, in the experimental film scene of the late 1960s and early 1970s. A pioneer of self-reflexive filmmaking, Land's films question the illusionary nature of cinema through the use of wordplay and visual ambiguity. Land often parodied experimental filmmaking itself, while his use of found film footage, text, repetition, and loops parallels the Conceptual art practices that were evolving at the same pivotal moment in American art.
"Reverence" consists of fourteen films, including early formative works that were subsequently revised or withdrawn. Wide Angle Saxon and On the Marriage Broker Joke as Cited by Sigmund Freud in Wit and Its Relation to the Unconscious, or Can the Avant-Garde Artist Be Wholed? will be screened continuously on video during Museum hours. Each weekend these two films will be shown once per day in their original format on 16mm film alongside new prints of Land's other films. Please refer to the exhibition brochure for weekend program details.
"Reverence: The Films of Owen Land (formerly known as George Landow)" is a LUX project in association with Österreichisches Filmmuseum, Vienna. Supported by Arts Council England.
---