Date:
14 January 2004 |
Season:
LUX Salon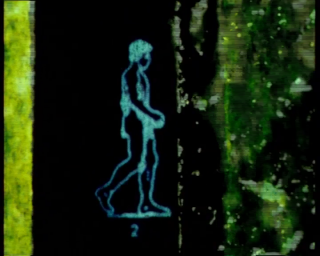 LUX SALON: DIRK DE BRUYN: ANCIENT DAMAGE
Wednesday 14 January 2004, at 7:30pm
London LUX
Born in the Netherlands, Dirk de Bruyn has been active as an artist, writer and organiser for over 30 years, primarily in Australia where he has been a central figure in the Melbourne film scene. De Bruyn uses a variety of techniques including direct animation, flicker, time lapse and hand-processing to create dynamic personal cinema. This programme features a film from each decade and includes the world premiere of Analog Stress.
Dirk de Bruyn, Running, 1976, colour, sound, 30 min
Dirk de Bruyn, Boerdery, 1985, colour, sound, 11 min
Dirk de Bruyn, Rote Movie, 1994, colour, sound, 12 min
Dirk de Bruyn, Analog Stress, 2004, colour, sound, 12 min
PROGRAMME NOTES
---