Date:
30 September 2003 |
Season:
Christopher Maclaine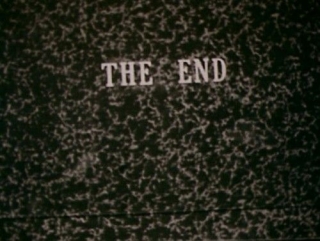 THE FILMS OF CHRISTOPHER MACLAINE
Tuesday 30 September 2003, at 7pm
London The Other Cinema
Jazz, dope and rebellion – four films from the hipster subculture of San Francisco, all made by obscure and elusive poet Christopher Maclaine. His masterpiece The End (1953), salvaged in the 60s by Stan Brakhage and revered by many since, is a remarkably apocalyptic post-war saga of impending doom: the last day on earth for six of 'our friends' living in the shadow of the A-bomb. These new prints of Maclaine's complete films also feature alchemical incantation (The Man Who Invented Gold), existential despondence (Beat) and highland flings (Scotch Hop).
Christopher Maclaine, The End, 1953, colour, sound, 35 min
Christopher Maclaine, Beat, 1958, colour, sound, 6 min
Christopher Maclaine, The Man Who Invented Gold, 1957, colour, sound, 14 min
Christopher Maclaine, Scotch Hop, 1959, colour, sound, 6 min
PROGRAMME NOTES
---