Date:
24 November 2002 |
Season:
Oyvind Fahlstrom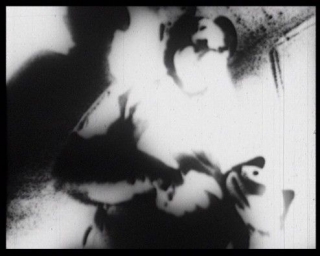 SOCIAL & PROTEST FILM
Sunday 24 November 2002, at 3:30pm
Gateshead BALTIC Centre

In the 1960s, Sweden had an active counterculture of artistic events and protest happenings, of which film was an important part. En Svensk Tiger is a critical montage of newspaper headlines and the national flag, while Nixon Visions animates Kjartan Slettemark's satirical advertising campaign depicting the US President. Öyvind Fahlström's U-barn is an absurd and surreal montage of found-footage, concerning psychedelic drug use and children's education. Capitalism is attacked in the punk Coca Strip, while Mass or Monument, made in mid-70s London, is a multi-layered study of the impersonal modern city. Peter Weiss' Enligt Lag (According to Law) frankly documents life inside a juvenile reform school in the 1950s.
Eric M. Nilsson, En Svensk Tiger, 1970, colour, silent, 3m
Hans Esselius & Kjartan Slettemark, Nixon Visions, 1969, colour, sound, 4m
Öyvind Fahlström, U-barn, 1968, b/w & colour, sound, 25m
Olle Hedman, Coca Strip, 1984-85, b/w, sound, 6m
Åsa Sjöström, Mass or Monument for a Capitalist Society, 1976, b/w, sound, 14m
Peter Weiss, Enligt Lag, 1957, b/w, sound, 20m
---