Date:
21 November 2002 |
Season:
Oyvind Fahlstrom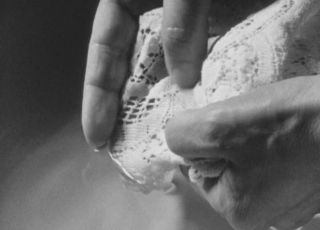 GUNVOR NELSON 2: PERSONAL FILMS
Thursday 21 November 2002, at 7pm
Gateshead BALTIC Centre

Introduced by Gunvor Nelson.
In her personal films, Gunvor Nelson explores relationships within the family. My Name is Oona, a study of her young daughter, was fabricated from just few seconds of looped and superimposed footage (a technique which echoes the mesmeric tape soundtrack by composer Steve Reich). Time Being is a moving, silent portrayal of her ageing mother in hospital, often shot in extreme close-up. Red Shift concerns the relationships between the women of three different generations (Gunvor, her mother and her daughter), made in such a sensitive manner that it appears almost dreamlike.
Gunvor Nelson, My Name is Oona, 1969, b/w, sound, 10m
Gunvor Nelson, Time Being, 1991, b/w, silent, 8m
Gunvor Nelson, Red Shift, 1984, b/w, sound, 48m
---