Date:
9 November 2002 |
Season:
London Film Festival 2002
|
Tags:
London Film Festival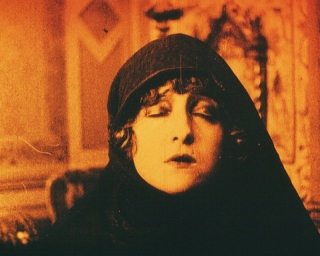 FILM IST 7-12
Saturday 9 November 2002, at 6:20pm
London ICA Cinema 2
Gustav Deutsch, FILM IST 7-12, Austria, 2002, 93 min
FILM IST 7-12 is the second in a series of proposed 'tableau films' by Gustav Deutsch. The twelve chapters, each illustrating a particular theme or theory, are discreet works which may be shown in any combination, but together build into a discourse on the phenomenology of the cinematic medium. While FILM IST 1-6 (1998) proposed the science laboratory as one birthplace of film, the more anthropological sections 7-12 focuses on variety; using tricks, humour and theatre, to trace a lineage back to the innovations of Georges Méliès. Made with the assistance of five major international film archives, it comprises of footage from the first thirty years of documentary and feature film-making. Revelling in the rich history of cinema's early years, Deutsch constructs a celebration of cinema using travelogues, trick films, propaganda, comedy, drama and observation. Cinema's magic box is opened up and immortalised. Contemporary electronic soundscapes created by Werner Dafeldecker, Christian Fennesz, Martin Siewert and Burkhard Stangl complement the images.
screening with
Peter Tscherkassky, Dream Work, Austria, 2002, 11 min
A surrealistic excavation of the dream world told as fractured mystery / split narrative. Utilising Man Ray's 'rayograph' technique and based on footage from Sidney J. Furey's 1982 feature The Entity, Dream Work is the final part of an award winning Cinemascope trilogy which includes Outer Space and L'Arrivée.
Also Screening: Monday 11 November 2002, at 8:45 pm, London NFT3
---