Date:
31 March 2006 |
Season:
London Lesbian & Gay Film Festival 2006
|
Tags:
London Lesbian & Gay Film Festival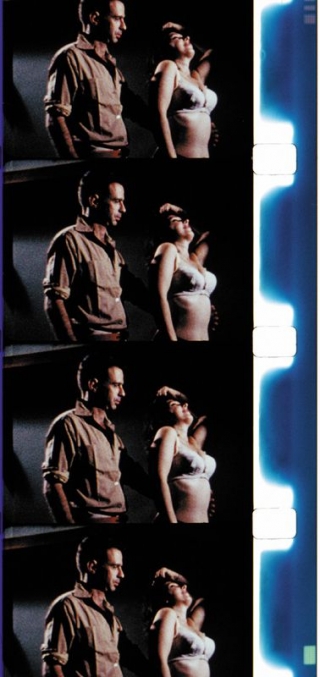 IN LUST WE TRUST: 8MM FILMS BY THE KUCHAR BROTHERS
Friday 31 March & Sunday 2 April 2006
London BFI Southbank NFT1
Twins Mike & George Kuchar began filming aged 12, wearing dresses from their beloved mother's closet. In lurid Kodachrome, they cast Bronx neighbours as the unlikely psychos and sexpots of their tawdry teenage fantasies. With their lust-filled lenses, the brothers created a rampant stack of camp classics that have inspired filmmakers from Warhol to Waters to Solondz. Home movie melodramas have never been so epic, or so moist.
"George and Mike Kuchar's films were my first inspiration ? These were the pivotal films of my youth, bigger influences than Warhol, Kenneth Anger, even The Wizard of Oz. Here were directors I could idolize – complete crackpots without an ounce of pretension, outsiders to even "underground" sensibilities ? The Kuchar Brothers gave me the self-confidence to believe in my own tawdry vision. They still make funny, sexy, insanely optimistic films and videos every day of their lives ? The Kuchars may be the only real underground filmmakers left in America today." (John Waters)
Rarely seen outside of New York, the Kuchar Brothers' earliest films receive their belated British premieres at this year's LLGFF, screening in brand new 16mm preservation prints. The 8mm films of the Kuchar Brothers have been preserved in 16mm by Anthology Film Archives, with the support of the National Film Preservation Foundation, The Film Foundation and Cineric Inc.
Kuchar Brothers – Programme One
Kuchar Brothers – Programme Two
---