Date:
25 May 2016 |
Season:
Peter Gidal: Flare Out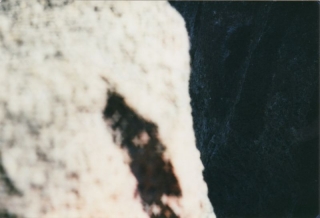 PETER GIDAL: FLARE OUT — SCREENING AND BOOK LAUNCH
Wednesday 25 May 2016, at 7pm
Paris Centre Pompidou

For five decades, Peter Gidal has sought to problematise the film-viewing process by creating works that resist recognition and identification. His practice posits film as a durational experience and negates analysis on psychological grounds. This programme, featuring the seminal film Clouds (1969) and later works Flare Out (1992), Volcano (2002) and not far at all (2013), surveys his radical and unique approach.
Peter Gidal, Clouds, 1969, 10 min
Peter Gidal, Flare Out, 1992, 20 min
Peter Gidal, Volcano, 2002, 30 min
Peter Gidal, not far at all, 2013, 15 min
Gidal has been based in the UK since the late 1960s, and was a central figure during the formative years of the London Film-Makers' Co-operative. He is a noted writer and polemicist, whose "Theory and Definition of Structural/Materialist Film" is a key text of avant-garde cinema. The screening celebrates the publication of Flare Out: Aesthetics 1966–2016, a collection of Gidal's essays on film, art and aesthetics, and will be introduced by the filmmaker and editor/publisher Mark Webber.
"Mental activation toward material analysis is the process that is relevant, whether or not actual structure is 'revealed'." —Peter Gidal, 1969
PROGRAMME NOTES
---