Date:
20 May 2016 |
Season:
Peter Gidal: Flare Out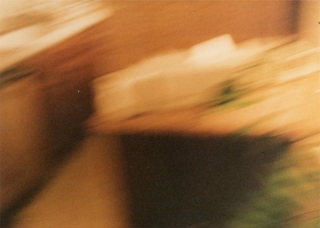 PETER GIDAL: CLOSE UP
Friday 20 May 2016, at 7:30pm
London Close-Up Film Centre

Peter Gidal and Mark Webber will introduce a screening of Gidal's 'feature length' film Close Up (1983) to coincide with the publication of Flare Out: Aesthetics 1966–2016, a collection of essays by one of film's great polemicists. Gidal was a central figure during the formative years of the London Film-Makers' Co-operative and made some its most radical works. His cinema is anti-narrative, against representation, and fiercely materialist.
"Close Up is crystal hard, intransigent, and film in extremis. In short, one of the best 'political' films made in this country." —Michael O'Pray, Monthly Film Bulletin
In Close Up, Peter Gidal's political, ultra-leftist practice is augmented by the disembodied voices of two Nicaraguan revolutionaries heard of the soundtrack. These voices punctuate a film whose representation of a room, an inhabited space, is one in which the viewer must consciously search for recognition, for meaning-making. The image-content is muted and abstract, but fascinating, with moments of (no-doubt) inadvertent beauty.
Presented in association with LUX.
---