Date:
17 January 2013 |
Season:
Jonas Mekas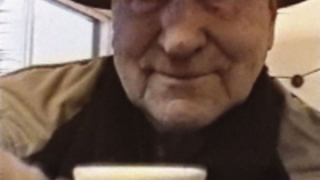 LETTER FROM GREENPOINT
Thursday 17 January 2013, at 6:20pm
London BFI Southbank NFT2
Having witnessed SoHo's transformation from vibrant artists community to fashionable shopping destination, Mekas moved out of Manhattan in 2003, leaving the loft at 491 Broadway where he had lived for 30 years. In Letter from Greenpoint, his life is packed away and transported to Brooklyn, where he begins a new life of adventures amid the streets and bars of New York's latest cultural centre.
Jonas Mekas, Letter from Greenpoint, USA, 2004, 80 min
with Jonas Mekas, Benn Northover, Sebastian Mekas, Phong Bui
Jonas Mekas, Cinema is Not 100 Years Old, USA, 1996, 4 min
A manifesto for the eternal youth of cinema.
Also screening Tuesday 22 January at 8:40pm.
---