Date:
8 January 2013 |
Season:
Jonas Mekas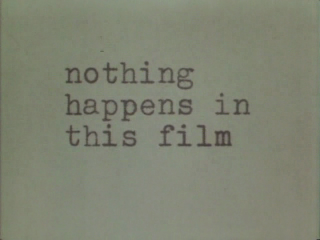 AS I WAS MOVING AHEAD OCCASIONALLY I SAW BRIEF GLIMPSES OF BEAUTY
Tuesday 8 January 2013, at 5:45pm
London BFI Southbank NFT2
Life goes on, and the longest of Mekas' diary films focuses primarily on family life, chronicling his marriage and two children in material shot between 1970-99. In this more reflective work, his filmmaking moves closer to poetry, observing the beauty and wonder of the everyday. The accumulation is ecstatic, and these fleeting moments convey the subtle joys, emotions and memories of personal and universal experience.
Jonas Mekas, As I Was Moving Ahead Occasionally I Saw Brief Glimpses of Beauty, USA, 2000, 288 min
Music Auguste Varkalis. With Hollis Melton, Oona Mekas, Hollis Frampton, Peter Kubelka.
Also screening Sunday 13 January at 5:30pm.
---