Date:
12 December 2012 |
Season:
Jonas Mekas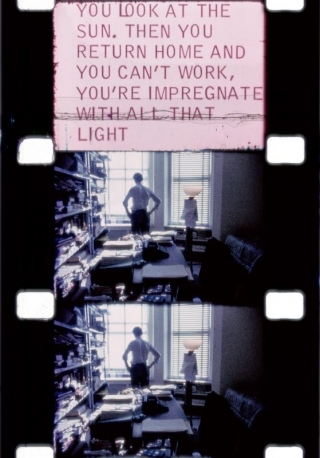 WALDEN (DIARIES, NOTES AND SKETCHES)
Wednesday 12 December 2012, at 7pm
London BFI Southbank NFT2
Jonas Mekas' first long diary film, whose subtitle Diaries, Notes and Sketches perfectly encapsulates his impulsive style of filming, records the events of his life from 1964-69. Mekas was at the centre of New York's avant-garde during this crucial period when the independent film scene intersected with the worlds of art, poetry and music. Walden vibrates with restless energy, and to watch it is to see history unfold.
Jonas Mekas, Walden (Diaries, Notes and Sketches), USA, 1969, 180 min
with Timothy Leary, The Velvet Underground, Stan Brakhage, Hans Richter, Ed Saunders
Also screening Sunday 16 December at 2:50pm.
---