Date:
10 October 2012 |
Season:
London Film Festival 2012
|
Tags:
London Film Festival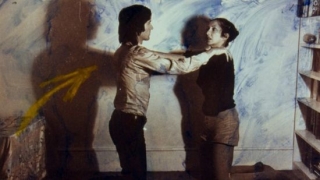 BREAKING THE FRAME
Wednesday 10 October 2012, at 8pm
London ICA Cinema 1
Marielle Nitoslawska, Breaking the Frame, Canada, 2012, 100 min
Breaking the Frame is the first feature-length documentary on Carolee Schneemann, an artist whose pioneering work has transformed discourses on the body, sexuality and gender. In cinema history, she is primarily known for Fuses, an honestly explicit film of lovemaking from a feminine viewpoint shot between 1964-67. For decades, Schneemann has similarly challenged taboos in other media, making paintings, performances, video, collage and installations in which personal experiences are absolutely entwined with formal considerations: 'Form is emotion. I work towards metaphors of sensation, a dramatization of loss and recovery.' Her kinetic performance style, developed while a key member of the Judson Dance Theater, produced pieces such as Meat Joy, Up To And Including Her Limits and Interior Scroll, now regarded as seminal works of live art. In this mesmerising film, which forgoes chronological biography, the artist generously shares her memories and extraordinary personal archive. Mark Webber.
Also Screening: Friday 19 October 2012, at 9pm, BFI Southbank NFT 3
PROGRAMME NOTES
---