Date:
15 June 2008 |
Season:
Tony Conrad
|
Tags:
Tony Conrad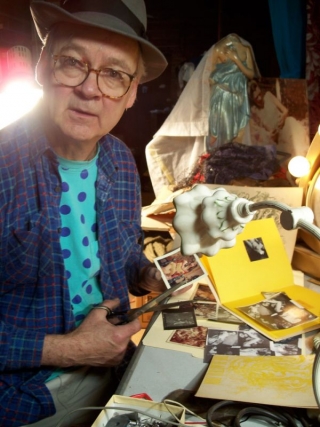 TONY CONRAD IN CONVERSATION
Sunday 15 June 2008, at 3pm
London Tate Modern
Tony Conrad will discuss his radical breakthroughs in film, video, music and performance with Branden W Joseph, Associate Professor of Modern and Contemporary Art at Columbia University, and author of "Beyond the Dream Syndicate: Tony Conrad and the Arts after Cage" (Zone Books/MIT).
The discussion will include a screening of Tony Conrad: DreaMinimalist, the latest in Marie Losier's ongoing series of film portraits of avant-garde artists (Mike and George Kuchar, Guy Maddin, Richard Foreman). The film offers an insightful and hilarious encounter with Conrad as he sings, dances and remembers his youth and his association with Jack Smith. Marie Losier will be in attendance.
Marie Losier, Tony Conrad: DreaMinimalist, 2008, 25 min
---