Date:
25 April 2007 |
Season:
Swingeing London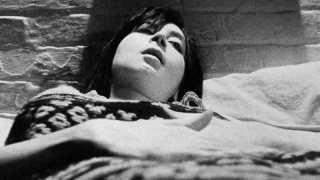 SWINGEING LONDON: THE SIXTIES UNDERGROUND
A Touring Programme from Filmhuis Den Haag
Wednesday 25 April 2007, Utrecht 't Hoogt
Sunday 29 April 2007, Rotterdam Lantaren/Venster
Tuesday 8—Wednesday 9 May 2007, Amsterdam Filmmuseum
Monday 14 May 2007, Arnhem Filmhuis
Soon after the Beatles first shook England out of the Dark Ages, it seemed like "Swinging London" was the place to be. The cultural Renaissance that had begun in the late 1950s, with the Free Cinema movement and British Pop Art, exploded across the nation and for a few years it seemed that anything was possible. Under the surface of the mainstream, an underground counterculture challenged the conventions of music, literature, art and filmmaking.
This programme shows how the influence of American Beat culture prompted British experimentation with media, ranging from the appearance of William Burroughs in Towers Open Fire to an unseen psychedelic happening inside the BBC TV studios. The films date from a time when artists created a new language of looking, and include music by Soft Machine, the Beatles and the Troggs.
Antony Balch & William Burroughs, Towers Open Fire, UK, 1963, 16 min
Michael Nyman, Love Love Love, UK, 1967, 5 min
Boyle Family, Poem for Hoppy, UK, 1967, 4 min
John Hopkins / TVX, Videospace Reel, UK, 1970, 15 min
Stephen Dwoskin, Naissant, UK, 1964-67, 14 min
John Latham, Talk Mr Bard, UK, 1968, 7 min
Simon Hartog, Soul in a White Room, UK, 1968, 3 min
Malcolm Le Grice, Reign of the Vampire, UK, 1970, 15 min
SWINGEING LONDON is curated by Mark Webber and takes its title from Richard Hamilton's series of prints depicting Mick Jagger and Robert Fraser on their way to court, where they were convicted for the possession of illegal substances.
PROGRAMME NOTES
---