Date:
9 November 2004 |
Season:
Nathaniel Dorsky
|
Tags:
London Film Festival
,
Nathaniel Dorsky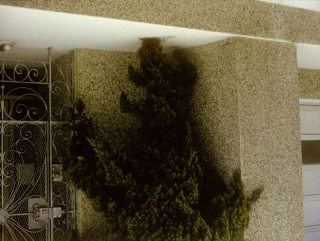 NATHANIEL DORSKY
Tuesday 9 November 2004, at 6:30pm
London Tate Modern
Nathaniel Dorsky is a poetic filmmaker whose delicate works meditate on the intangible wonder of everyday life. His astute cinematography in Arbor Vitae and The Visitation recognises subtle moments of beauty that might otherwise go unnoticed. The films are woven together in a crisp montage, creating synaptic connections between shots and opening up a space for quiet reflection. Alaya, a film that Stan Brakhage declared was "little short of a miracle", is a more abstract work that uncovers worlds within the movement of grains of sand.
Dorsky, who has been a filmmaker since 1964, makes his first appearances in London this Autumn. His reflections on the spiritual qualities of film were recently published in the book Devotional Cinema (Tuumba Press).
The Visitation, 2002, colour, silent, 18 mins
Alaya, 1976-87, colour, silent, 28 mins
Arbor Vitae, 1999-2000, colour, silent, 28 mins
Nathaniel Dorsky was born in New York, 1943, and has been making and exhibiting films within the avant-garde tradition since 1964. He now lives in San Francisco, where he makes a living as a film editor. His personal films have been shown internationally in museums, festivals and cinematheques and are in the permanent collections of the Museum of Modern Art (New York), Pacific Film Archives (Berkeley), Image Forum (Tokyo) and Centre Georges Pompidou (Paris). Amongst his most celebrated works are Hours for Jerome (1966-82), Pneuma (1976-83), Alaya (1976-87), Variations (1992-98), Arbor Vitae (2000) Love's Refrain (2001) and The Visitation (2002). A shot of a plastic bag floating in a city street from his film Variations is widely acknowledged as the inspiration for the 'most beautiful image in the world' sequence of the Oscar winning feature film American Beauty (2000). Devotional Cinema, Dorsky's discussion of themes and ideas concerning the spiritual qualities of film was published in 2003 by Tuumba Press. His new film Threnody (2004) will be the centrepiece of his lecture screening at The Times bfi 48th London Film Festival at the National Film Theatre on 31 October 2004.
PROGRAMME NOTES
---