Date:
30 October 2004 |
Season:
London Film Festival 2004
|
Tags:
London Film Festival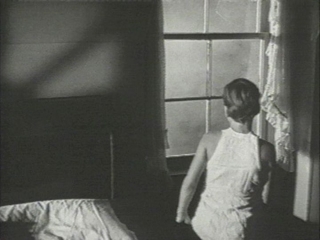 PUBLIC LIGHTING
Saturday 30 October 2004, at 7pm
London National Film Theatre NFT3
Mike Hoolboom, Public Lighting, Canada, 2004, 76 min
Public Lighting is a meditation on photography and the creation of images that can capture, replace and outlive our experiences. It's a videofilm in seven parts, related in both subject and sentiment to the wonderful Imitations of Life, which screened in last year's festival. Each chapter is a case study of the different types of personality that have been identified by the young author who guides us through the prologue. The first, a gay male, takes us on a tour of the bars and restaurants where his affairs have ended, recounting ironic stories of his many lovers. An homage to composer Philip Glass is incongruously followed by 'Hey Madonna', a confessional letter to the singer from a fan who is HIV positive. Amy celebrates another birthday, but concedes that she has lost her memory to television. At least she has a camera: 'I take pictures not to help me remember, but to record my forgetting.' Hiro lives life at a distance, rarely venturing out beyond the lens, and an anxious young model recounts poignant events from her past. Few film-makers use re-appropriated footage in such an emotive way: At once humorous and incisive, these chains of images inevitably lead us back to parts of ourselves. Hoolboom's recent work is in such profound sympathy with the human condition that it speaks directly to our hearts.
PROGRAMME NOTES
---