Date:
15 October 2004 |
Season:
Valie Export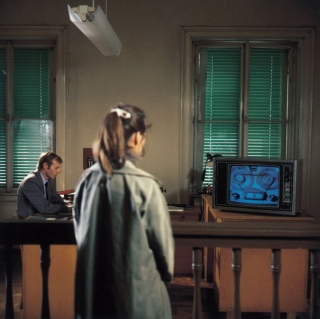 MENSCHENFRAUEN
Friday 15 October 2004, at 6:20pm
London National Film Theatre NFT2

Through the interrelated story of four women and their relationships with philanderer Franz, Menschenfrauen (literally translated as 'Human Women') explores the women's place in a man's world and the double standards that are perpetuated by society. Whilst the film has a strong narrative drive, it is laced with formal and visual experimentation, and the dark humour does little to diminish the harsh feminist stance. Elisabeth, a self-sacrificing mother, is betrayed by an unappreciative son and abusive partner. Anna and Petra, both pregnant by Franz, turn to each other for affection and support, whilst Gertrude is driven to take more decisive action.
Valie Export, Menschenfrauen, Austria, 1980, 100 mins
with Renée Felden, Maria Martina and Susanne Widl
Also screening: Tuesday 19 October 2004, at 8:40pm
---