Date:
19 September 2004 |
Season:
Expanded Cinema 2004
|
Tags:
Dortmund
,
Expanded Cinema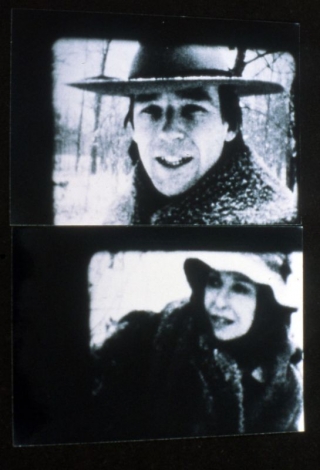 EXPANDED CINEMA: KITCH'S LAST MEAL
Sunday 19 September 2004, at 3pm
Dortmund PhoenixHalle

Carolee Schneemann, Kitch's Last Meal, 1973-78, 56 min, 2 screen film
A double Super-8 vertical projection that documents the personal life of the artist and her partner as their relationship breaks down, up until the death of her cat Kitch. An intimate work of autobiographical filmmaking, projected as an interchangeable set of reels with ambient tape recordings of the household.
Note: At short notice, Carolee Schneemann was unable to travel to Dortmund, so Fuses and Plumb Line were also shown in a complete screening of the Autobiographical Trilogy.

Read more
---