Date:
18 September 2004 |
Season:
Expanded Cinema 2004
|
Tags:
Dortmund
,
Expanded Cinema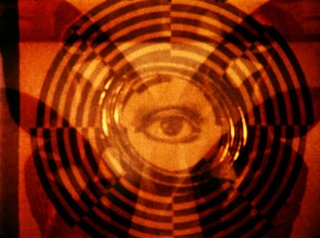 EXPANDED CINEMA: DOUBLE TROUBLE
Saturday 18 September 2004, at 6pm
Dortmund PhoenixHalle
Kaleidoscopic double screen films from the psychedelic 60s. Maja Replicate is an impulsive, vibrant collage created on the film-printer. The tumult of colourful imagery in Third Eye Butterfly directs us towards cosmic enlightenment, whilst Barbara Rubin's film is an uninhibited exploration of sexual freedom. The libidinous activities of two couples are projected in superimposition through vivid colour filters.
Fred Drummond, Maja Replicate, 1969, 15 min, 2 screen film
Storm de Hirsch, Third Eye Butterfly, 1968, 10 min, 2 screen film
Barbara Rubin, Christmas on Earth, 1963, 29 min, 2 screen projection performance
---