Date:
17 September 2004 |
Season:
Expanded Cinema 2004
|
Tags:
Dortmund
,
Expanded Cinema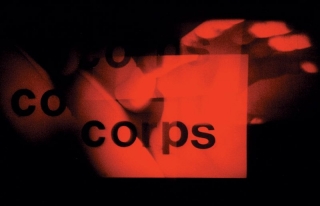 EXPANDED CINEMA: FILM ALS SPEKTAKEL, EREIGNIS UND PERFORMANCE
17 – 19 September 2004 (Second Weekend)
Dortmund PhoenixHalle
The second weekend features double screen projections of personal works, including landscape films, intimate diaries and insurgent affirmations of sexual identity. Andy Warhol's classic Chelsea Girls (1966), an episodic dual projection starring Factory Superstars in "the Iliad of the underground", will be shown on Friday evening.
Saturday 18th begins with Paul Sharits visit to Brancusi's Romanian sculpture garden and Claes Oldenberg's impressions of swinging London. A programme of works from the London Filmmakers Cooperative includes landscape films of William Raban and Chris Welsby, and reflective domestic observations by Gill Eatherley and Sally Potter. The evening begins will psychedelic films by Fred Drummond, Storm de Hirsch and Barbara Rubin's orgiastic Christmas on Earth (1963), followed by Soma (1978), a subversive and erotic work by radical feminist artists Maria Klonaris & Katerina Thomadaki.
To close the weekend, multi-media artist Carolee Schneeman will present Kitch's Last Meal (1973-78), a memorial to the cat featured in her Autobiographical Trilogy (1965-78). This highly emotional piece consists of variable units of private audiotapes and Super-8 films shown in vertical double projection.
Participating Artists: Maria Klonaris & Katerina Thomadaki (Greece/France).
Plus Films By: Fred Drummond, Gill Eatherley, Sally Potter, William Raban, James Scott, Chris Welsby (UK), Storm de Hirsch, Claes Oldenburg, Barbara Rubin, Carolee Schneemann, Paul Sharits, Andy Warhol (USA).
---